Experienced trade show presenters, trade show jugglers, and trade show magicians effectively deliver your messages.
The Comedy Industries team includes the best trade show presenters and variety talent in the country. Our skills include: comedy, juggling, unicycling, magic, fire-eating, improv, tight-rope walking, straitjacket escapes, script writing, and too much more.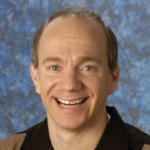 Scott Meltzer is head writer and a principle trade show performer for Comedy Industries. He's also appeared as an expert commentator for the WJF on ESPN. Scott graduated with honors from U. C. Berkeley where he earned degrees in math and computer science, degrees he now wastes juggling knives and escaping from a straitjacket on top of a six foot unicycle. Read more.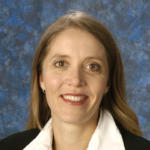 Katrine Spang-Hanssen is an ex-model who is now a master of juggling, unicycling, drumming and whip-cracking. She is a writer and corporate presenter who has also toured the world opening for stars such as Kenny Rodgers, Willie Nelson, and Natalie Cole. Katrine is Comedy Industries' resident polyglot, speaking English, Danish, French, German, Norwegian, and Swedish. Read more.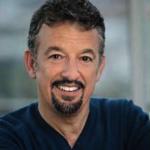 Ken Newman can deliver a straight presentation with total credibility, or incorporate your message into a customized magic show, or use his improvisation and acting skills to weave your story into a comic vignette and bring huge crowds to your booth.
"The total attendance was roughly 4,000. Over HALF of them came through our booth. This is why we use Ken for all of our shows!" – Bitdefender
Steve Multer has been representing the world's biggest brands and connecting with global audiences for over ten years, bringing his infectious energy, enthusiasm, and impressive communication skills to industry leaders and their customers. Steve is a world-class trade show presenter, broadcast host, spokesman, emcee, and corporate trainer – the consummate corporate pro.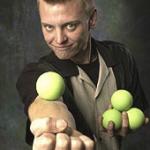 Tim Kelly is a corporate presenter, comedian, and world champion juggler. He performs the most obscure tricks in the Comedy Industries repertoire including box juggling, top spinning, yo-yo tricks, tennis can manipulation, coin snatching, butterfly knife, and origami … because you never know when a client will need origami as the metaphor to show how their software folds seamlessly into their customers' environments.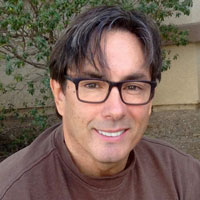 Michael Goudeau appeared as the featured comedy juggler in the Lance Burton, Master Magician show in Las Vegas for over 19 years, making Mike the longest running featured act in Las Vegas history. He's earned 12 Emmy nominations as a TV writer and executive producer for Penn & Teller shows on ABC, Showtime, Discovery Channel, and National Geographic TV.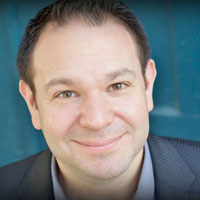 Robert Strong is a magician / presenter with more than thirty years experience entertaining, producing, and consulting for corporate events. He has the insight, intuition, keen sense of timing, and ability to work a crowd that can only be learned by doing more than ten thousand shows. Robert's flexibility to adapt at a moment's notice is just one of the reasons clients have called him, "the nicest entertainer on the planet."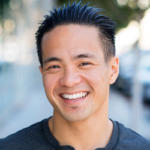 Calvin Kai Ku is a performer of many talents: corporate presenter, magician, acrobat, and more. He's performed at the WuQiao International Circus Festival, along with various tradeshows all over the world. In addition to his work with Comedy Industries, Calvin regularly performs with the Medical Clown Project, a group of professional performers who visit populations in hospitals throughout the San Francisco Bay Area.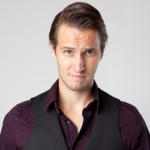 Ryan Kane brings a young, fresh edge to the expo floor. Ryan began gathering crowds as a street magician when he was just fourteen, and he hasn't stopped reeling 'em in since. Ryan is an award-winning magician with an upbeat style and a quick wit. He's also fluent in Millennial and Emoji.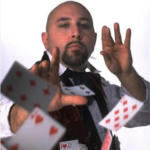 Paul Nathan consistently draws huge trade show crowds where the magic, the comedy, and the message become one memorable event that drives traffic, leads, and ultimately sales. Paul has performed fire stunts on HBO and MTV and regularly works as a magician and emcee at theaters, burlesque shows, and festivals across Europe and the US.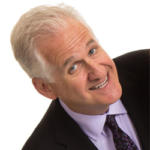 Danny Orleans is a veteran presenter having appeared at over 600 trade shows. By combining your marketing messages with his magic, comedy, and audience participation, Danny brings more traffic, more leads and more business to your booth.